Safe & Sustainable
Explore the Ultimate Green
Tenacity floors were developed with a focus on sustainability and safety. All our tiles & planks are safe for our environment, whether that's the one inside your home or the one we share outside.
MOLD RESISTANT
NET Plus backing is extra mold & fungus resistant, featuring Grade 0* resistance.
*The highest grade according to ASTMG21-15.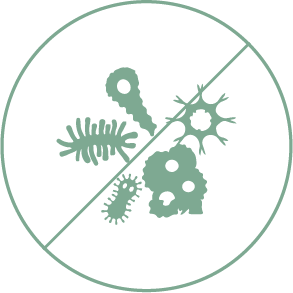 MICROBIAL RESISTANT SURFACE
The floor's surface inhibits the growth of microbial odors and protects the product from degradation.
*According to ISO 27447.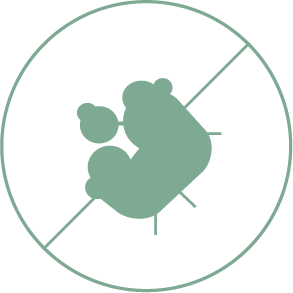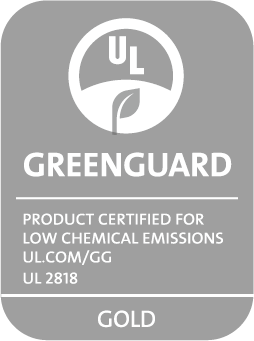 The Greenguard Environmental Institute is an industry-independent organization that aims to protect human health by enhancing indoor air quality and reducing people's exposure to pollutants by certifying products for extremely low chemical emissions. Accredited ISO-IEC Guide 65:1996, the Greenguard Environmental Institute aims at facilitating the consumer's choice for safer, healthier products through its UL GREENGUARD Certification. GREENGUARD Gold Certification offers stricter certification criteria, considers safety factors to account for sensitive individuals (such as children and the elderly), and ensures that a product is acceptable for use in environments such as schools and healthcare facilities. It is referenced by both The Collaborative for High Performance Schools (CHPS) and the Leadership in Energy and Environmental Design (LEED) Building Rating System.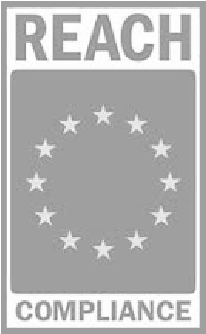 REACH (Registration, Evaluation, Authorization and Restriction of Chemicals) is a European Union regulation that controls the import of chemical substances into the Union .REACH regulation has given a list of 191 substances which are classified dangerous for health (updated every year), including: heavy metals, formaldehyde, phthalates, etc.

Eurofins is an international group of laboratories (400 laboratories across 44 countries) headquartered in Brussels, providing testing and support services to the pharmaceutical, food, agricultural and consumer products industries and to governments. The group boasts a portfolio of 150,000 analytical methods and performs more than 360 million tests each year to establish the safety, identity, composition, authenticity, origin, traceability, and purity of biological substances and products, as well as carry out human diagnostic services.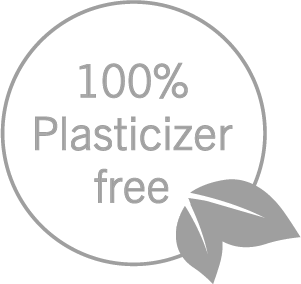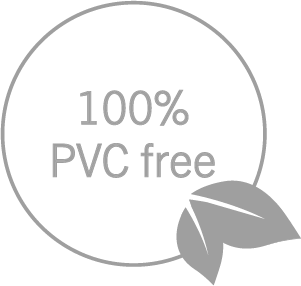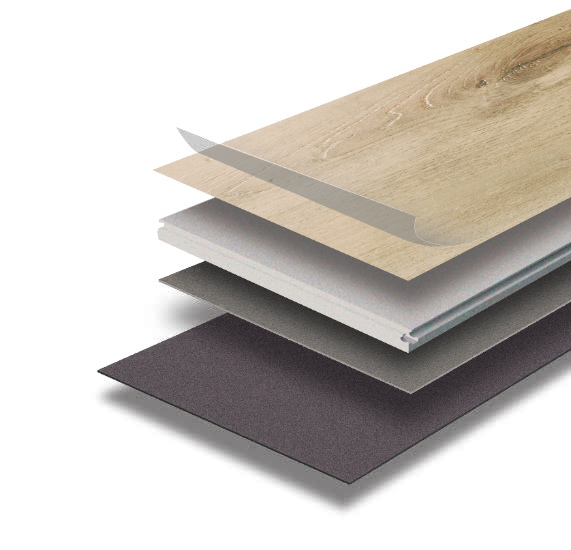 Made of 100% Recycled Plastic Bottles

Using NET Plus, Tenacity Flooring not only avoids making new
plastic, but helps reduce the plastic that is already out there !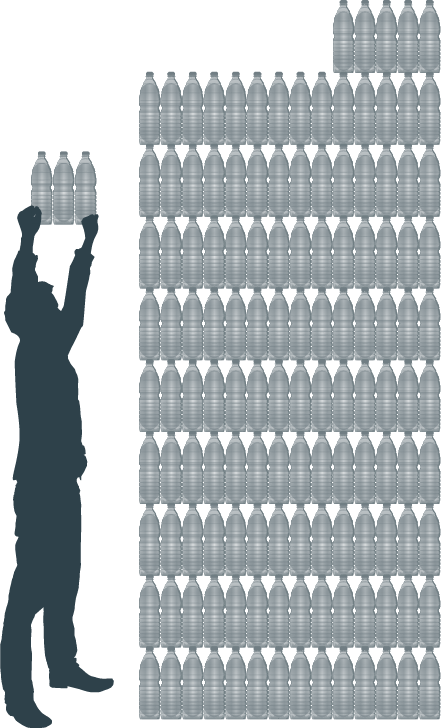 500 ft2 / 50m2 saves 550 bottles from ending up polluting the environment and the oceans.*
*Supposing a 1 mm thick Net Plus backing
MORE ON RECYCLED PLASTIC (PET) BOTTLES
What's PET?
PET is a plastic material that is used for water and soda bottles and many other industries.
Traditional Flooring Underlays
Most hard surface floor covering installations use an underlay,
whether pre-attached in separate rolls or packs.
In general, flooring underlays are made of :
Why use PET on the back of a Floor?
It has excellent sound performance and contrarily to EVA or cork,
it features extra mold resistance !
Don't fold to mold! : Both tenacity planks and its pre-attached NET Plus feature extra mold resistance !

*According to ASTM G21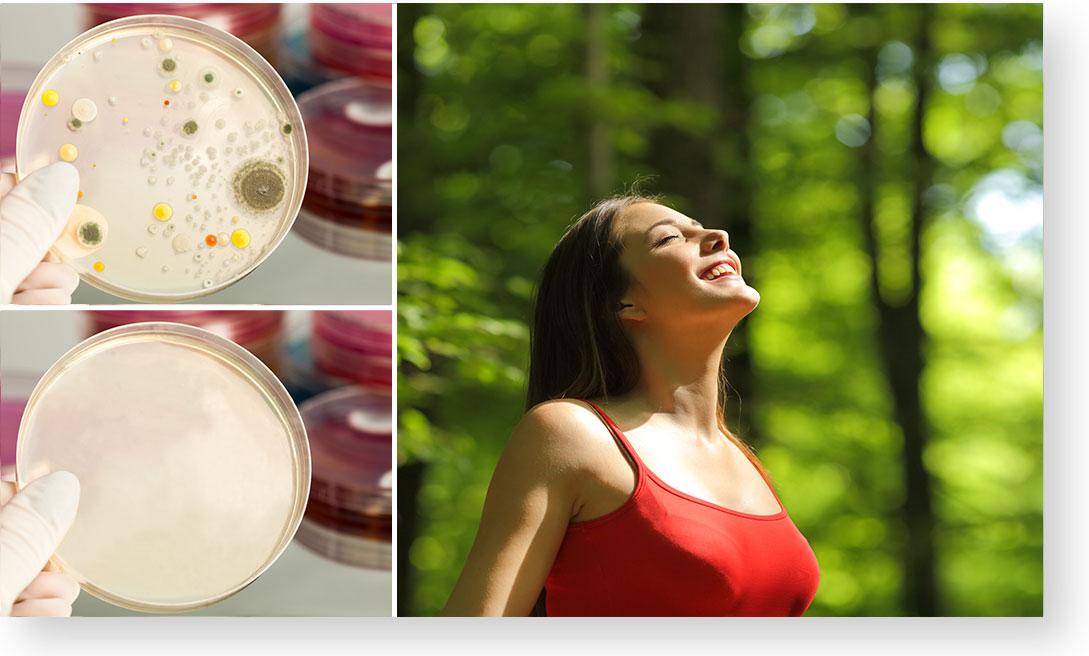 Recyled vs. Virgin PET
What 110,000 ft2 / 10,000 m2 of using recycled PET versus making virgin PET saves :
60 W lighbulb
for 60 years
0
MJ of energy
consumption of
a person in 1 year
0
litres of water
what a tree absorbs
in 340 years
0
kg of CO2
one 40 ft container

0
plastic bottles (500 ml)
Supposing a 1 mm thick Net Plus backing
Recycled PET vs. virgin PET?
90% less water usage during manufacturing 70% less energy usage during manufacturing
Recycling one plastic bottle vs. creating that same amount of virgin plastic saves the equivalent of 3 hours of energy from a 60 watt lightbulb
Waste2Wear RA-3 Standard®
(Recycling Assurance 3)
Sometimes it's hard to believe that these amazing fabrics
are actually made out of recycled plastic. That's why we
have different ways to assure that this is 100% true.
Waste2Wear Recycling Assurance 3-Step Standard is an
exclusive assessment process to verify the content of
recycled PET in our products and to guarantee the number
of bottles that have been used in every case.
3RD PARTY CERTIFICATIONS
The whole process is compliant and transparent, and our factories and partners are GRS,certified.
Some collections featured here might not be yet available in your area. We're confident we'll be able to guide you to the perfect product available near you in case that happens !